Work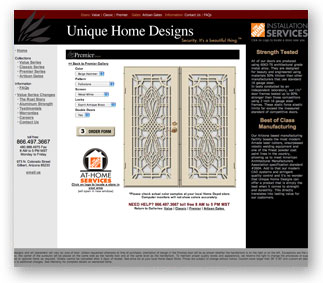 UNIQUE HOME DESIGNS - UNIQUEHD.COM - Brain Web Solutions Strategic Director, Mark Guertin built an interactive "door builder" which allows both clients and suppliers to build the doors to their specification and get real time graphical previews of their doors. The system uses elements directly from their laser cutting systems and swatches from their surfaces libraries to build the previews, ensuring accuracy. This is an excellent example of a web-enabled application.
GEARMUSIC.COM - Gear Music approached Brainweb Solutions with simple needs. They needed an updated look and feel that matched their new branding as well as having the requirement for something extremely simple to manage. Brainweb Solutions developed a very lightweight, but extremely powerful custom content management system to meet this end. This system provides employees a secure means of doing quick web page updates and page additions, and runs completely from within a web browser. The custom CMS is built on PHP and Javascript and is entirely driven from the filesystem -- there is no requirement for a database backend. The CMS also provides unlimited new page creation, automatic page titling, and even provides links to these pages on demand for usage within other pages from a simple one page management interface that anyone can run with little to no training or learning curve.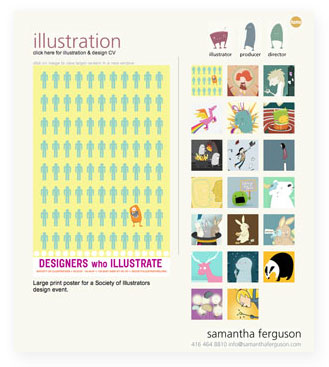 SAMANTHAFERGUSON.COM - Samantha Ferguson is an illustrator, director and producer who came to Brainweb Solutions needing a site that would assist her in managing and presenting online portfolios for each of her mediums. This custom solution is built with PHP, MySQL and Javascript and allows for simple but very powerful administration of the entire site. There is a built in HTML editor for the news and about sections of the site, as well as a full interface to manage all of the media in each area independently, including re-ordering of the thumbnails in a dynamic interface that provides instant visual feedback. New files are added via an ftp client and the system picks them up and manages them from there, but still allows full control over the various presentations required -- thumbnails, page-sized, and full-sized images, independent from the management interface.
CARTWISE ONLINE ORDERING - Cartwise Online Ordering and Inventory Management System was designed and implemented by our very own Mark Guertin as a custom ordering and management solution initially for Great Brands of Europe (Evian, Danone) and later was expanded to also provide services for Coca-Cola internationally. This system was used to order and manage inventory for all Point of Purchase promotional material worldwide and fully integrated (EDI) with several international warehouses and fulfillment systems.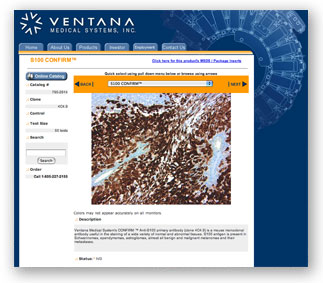 VENTANA MEDICAL - VENTANAMED.COM - Ventana Medical is the world's leading supplier of automated diagnostic systems to the anatomical pathology market. Their instrument and reagent systems are used in clinical histology, cytology, and drug discovery laboratories around the globe. Their online catalog, which includes both reagent system, instrumentation and slide samples were created by Brain Web Solutions Strategic Director, Mark Guertin.